Verlo Mattress Factory Stores is the nation's largest franchised retailer of custom mattresses. Verlo is unlike any other mattress company in that we custom fit each customer and help you select a mattress that fits your unique sleep style. We then hand make the mattress on site and deliver it right to your home.
Although we don't make mattresses, we share a similar passion with creating custom fit results for each of our clients. Not just for their customers but their internal team as well. We hand-crafted an intuitive and efficient way to manage over 40 stores and 6 different mattress collections.
Thanks to their internal team's stellar design work, project management, and clear communication we were able to roll out a world-class website in just over 4 weeks.
2016 Silver ADDY Award
Category: Elements of Advertising – Digital Creative Technology – User Experience
2016 Silver ADDY Award
Category: Online/Interactive – Websites – Consumer (B2C)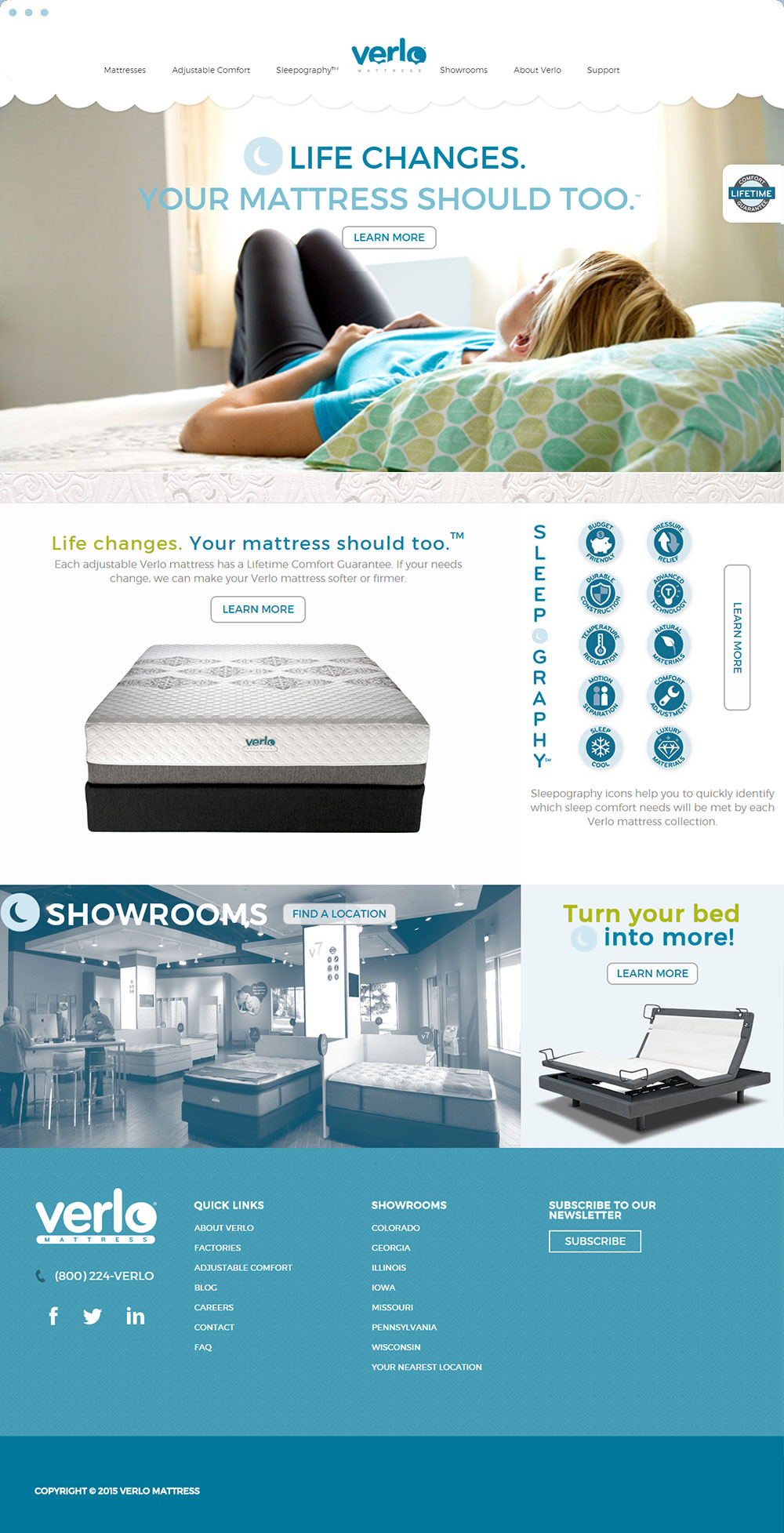 Need to build a world-class website that your team can manage without IT?
Call us at (920) 390-2501 or