TransformMilwaukee.com Redesign
In April 2012, Wisconsin Governor Scott Walker announced the inception of Transform Milwaukee – a comprehensive, public-private initiative that leverages the city's workforce, industrial strengths and transportation assets to expand community investments, increase business development, boost job creation and strengthen neighborhoods.
By 2014 Transform Milwaukee had exceeded expectations with over 200 million dollars invested into Milwaukee-area growth.
That's when their marketing team reached out to us.
2015 Silver ADDY Award
Category: Digital Advertising – Websites B-to-B Services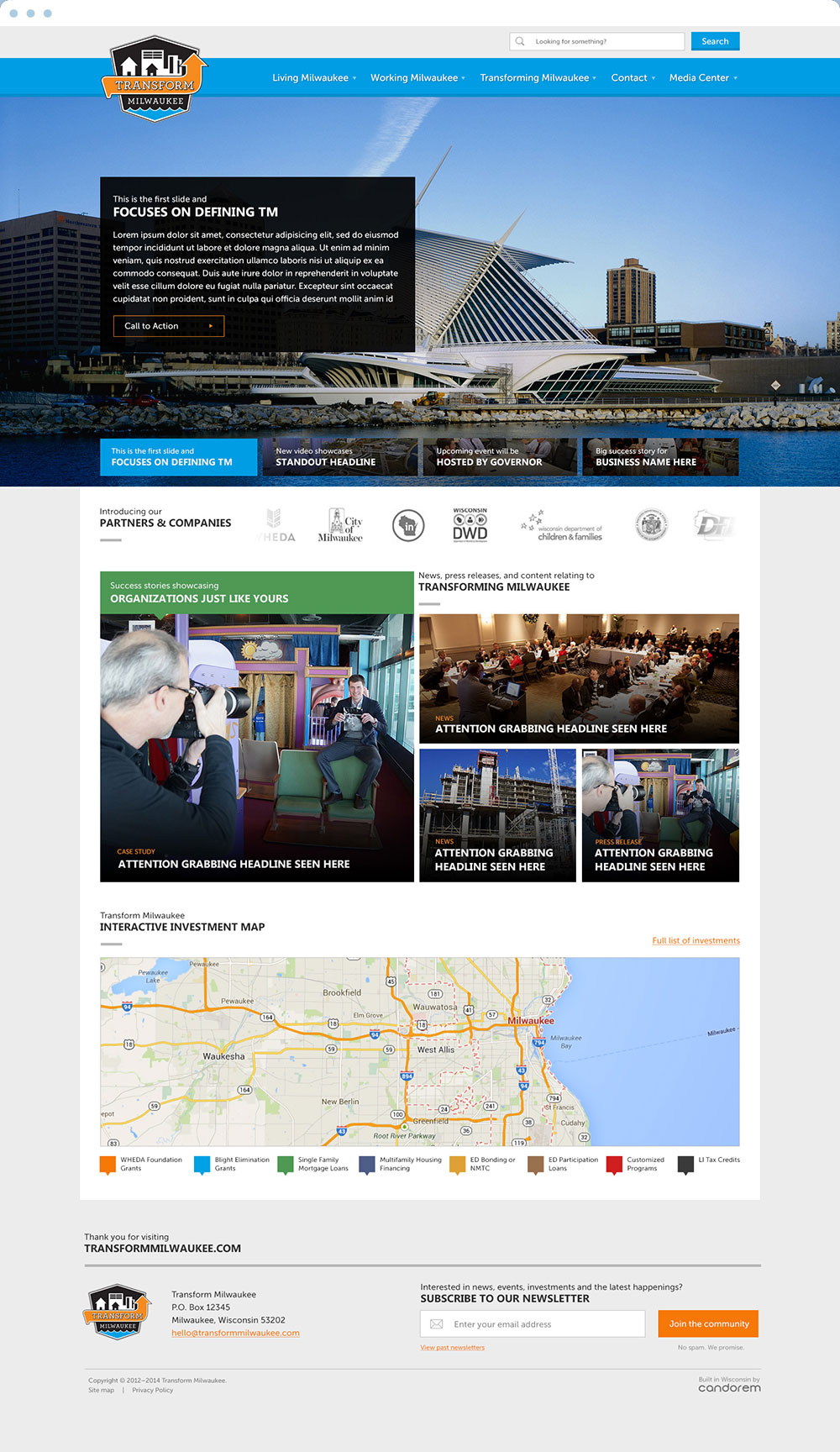 Josh and his team coached us through the entire project life cycle, from assessment and innovative user testing, to the production and launch of the new and improved TransformMilwaukee.com.
Josh's knowledge of industry best practices and his skill in essentially everything web design, made the task of remaking the web site an enjoyable and educational experience.
Josh has a very personable, direct approach to working with a client, which meshed fabulously with our internal project team. Regardless of workload, he was always timely in addressing any questions or concerns raised by the team.
The best part of working with Candorem? There were no surprises. Josh had a well thought-out plan that he adhered to throughout the project. Josh delivered an attractive, user-friendly web site with all of our required assets, on budget and on time.
Jenifer Conlin
Director of Marketing
Wisconsin Housing and Economic Development Authority (WHEDA)