Pangeo Coffee works to help villages across the world. Every time you drink their coffee you're directly supporting village-transformation work in some of the poorest places on earth.
Originally, Pangeo Coffee sold individual 12oz. bags of coffee. As they expanded, they began putting more focus on partnerships with restaurants and coffee shops. The programs were in place but the marketing materials weren't. They needed an easy way to explain the different levels of support, what the partners would get, and what benefit it would provide to the third world countries.
Candorem was able to use existing images and text and create sales documents for the Pangeo team.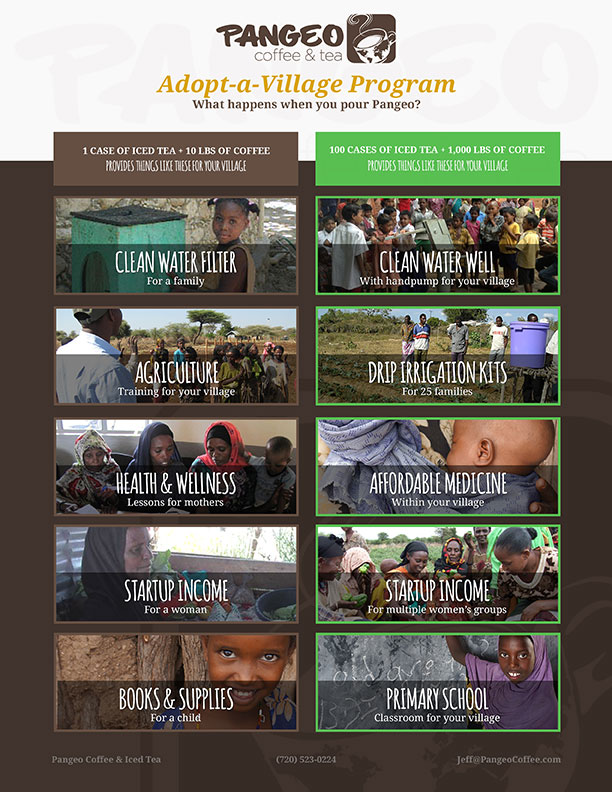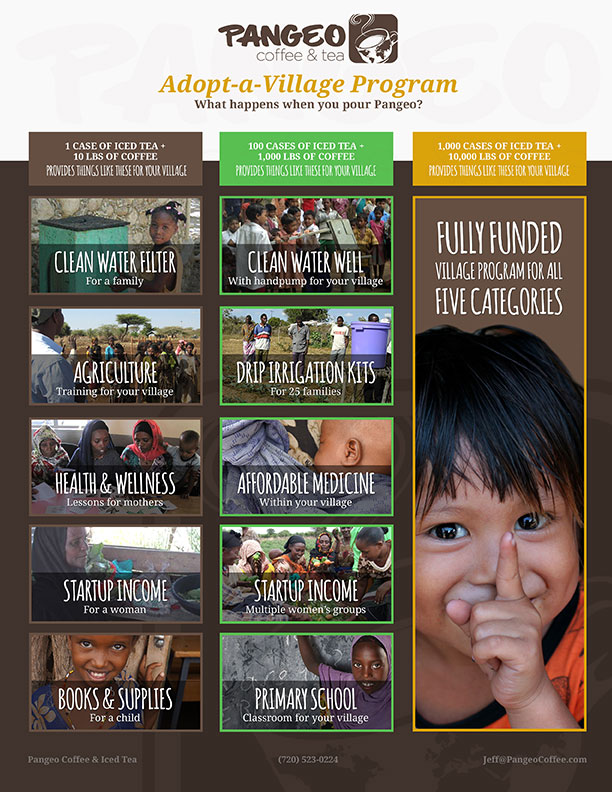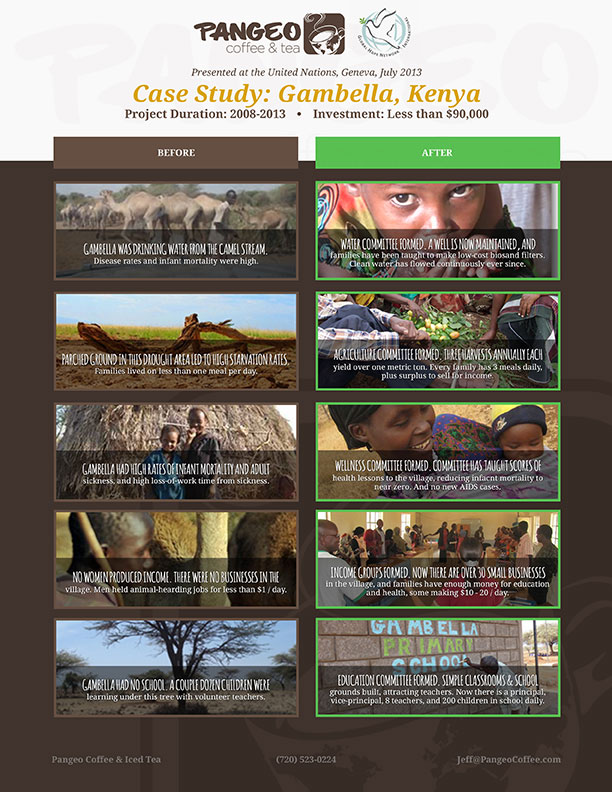 [Candorem] got us out there in an incredible way. We've attracted very large clients who made assumptions we'd been around for a long time because of the quality of our presence.
Jeff Power
Founder
Pangeo Coffee